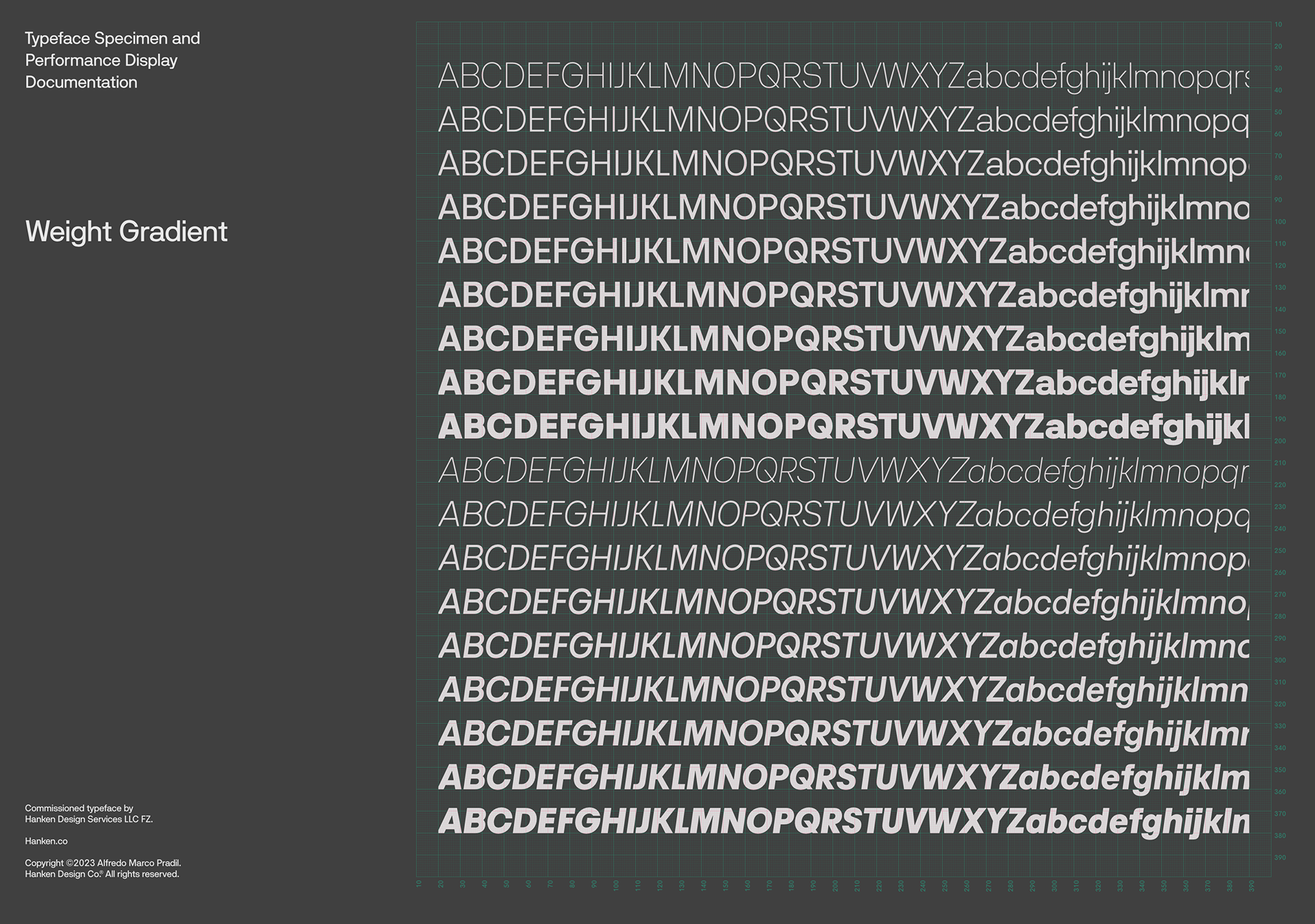 Introducing the Magnetik typeface

, a modern sans-serif typeface designed by Hanken Design Co. This font was created as a commemoration of the type foundry's 10th anniversary, and to serve as the brand font for Hanken Design Services, a new venture in the United Arab Emirates.
Magnetik™ is a versatile geometric typeface that boasts slightly rounded corners, which give it a modern and unique appearance that sets it apart from traditional geometric fonts. The font's design is bold and striking, with sharp angles and precise lines that create a sleek and futuristic look. Its clean and minimalist style is ideal for a variety of applications, from logos and branding to web design and print materials. The slightly rounded corners of Magnetik lend it an organic, dynamic feel, suggesting movement and energy, while the geometric structure conveys stability and strength. The fusion of these seemingly contrasting elements results in a design that is visually appealing and attention-grabbing.
Get it now on MyFonts with an exclusive introductory discount of 40%. With its clean lines and geometric shapes, Magnetik™ is a versatile choice for a wide range of design projects. Don't miss out on this limited time offer!